I may love cheese as much as the next girl, but you know what's also pretty awesome? Cheese stuff. So in the interests of people like me for whom cheese is not just a food but a lifestyle, I present to you my awesome cheese things roundup.
I just got this fantastic cheese ring from purveyor of vintage wonderments,
Jezzybelles on etsy
:
I am slightly too excited for it to get here. Anyway I apologize that this is one thing you cannot have as it's a kind of found item, but you could always keep it classy with this wine and cheese ring from
SouZouCreations, also on etsy
: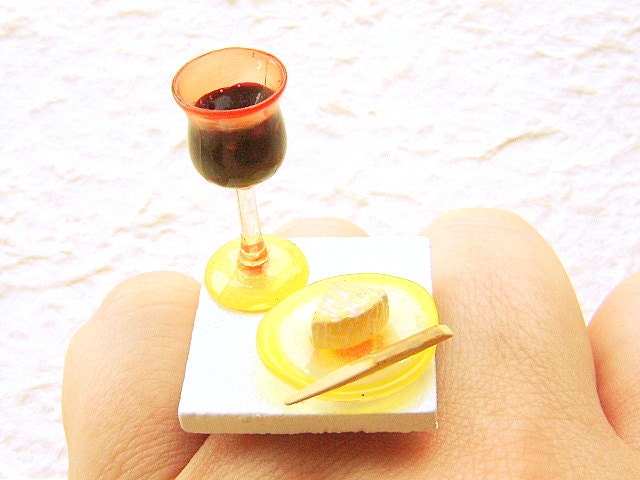 Dress up your iphone pics with the cheese-friendly pic-editing app, Mr. Chiizu:
Take a trip down memory lane with the Cheese Roll Call from Pinky and the Brain:
Lucy Knisley, who graciously sent me a leftover shirt she still had from ages ago with this print on it when I messaged her about it, now has
the print available on her Society6 shop
:
I can't wait to order one for my kitchen! Just like I can't wait to save up to get these
ridiculously cute vintage cheese label plates from Uncommon Goods
:
Found any other cool cheese swag lately? Link me!